Manchester City won the Capital One Cup Final at Wembley on Sunday, after defeating Sunderland 3 - 1 in a superb game. It has not only restored the significance of the tournament, but also has impacted either side for the remainder of the season.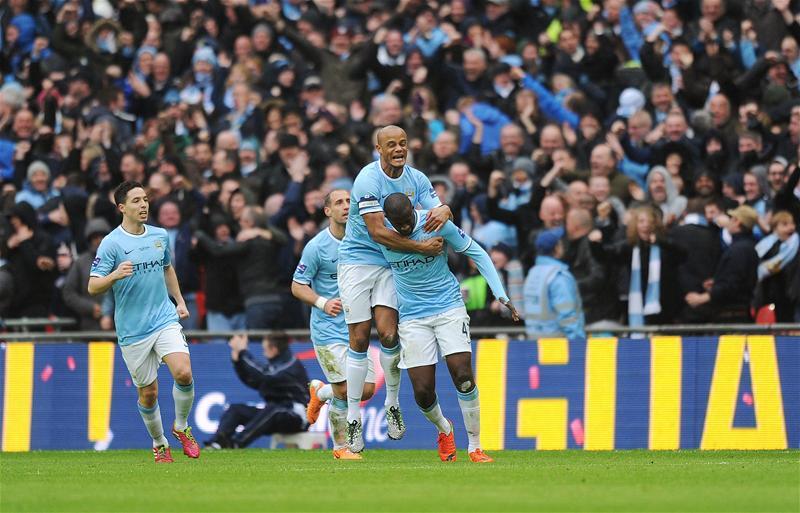 Sunderland took the lead in the first half with Fabio Borini latching on from a tackle, running on to a ball from the other half and beating Joe Hart with an excellent finish from an acute angle. As a result of the Liverpool loanee's goal, the Black Cats lead going into the break.
A sudden turn of events between the fifty-fourth and fifty-sixth minute would see the game turned completely on its head, and it would take two phenomenal strikes from Yaya Toure and Samir Nasri to do so.
Late surges would prove insufficient for Sunderland to force back extra-time, and Manchester City sealed the cup win with Jesus Navas scoring just before the ninety-minute mark.
This cup win takes a great strain, and some pressure off Manuel Pelligrini. Often criticized for his lack of cup wins, this really put him on the right foot to win the cup in his first season, and also helps him toward the target of five trophy wins in the next five years.
This has also went a long way to the Barcelona tie in less than two weeks. With Sergio Aguero also back, and morale high for Manchester City, they could have what it takes to win at the Camp Nou, should they bring their best.
Manchester City's quadruple hopes remain alive following the win. Although the Champions League is under some jeopardy, they face Wigan Athletic - underdogs of who Man City want some payback on - in the FA Cup quarterfinals.
Although Manchester City fell to third in the league table, there's a strong reason why. They have two games in hand currently, and more to follow with the FA Cup quarterfinal postponing another game. While this has an advantage, it could be draining, squeezing in those games late, in addition to their involvement in the Champions League and FA Cup.
If Manchester City failed to win on Sunday then things would look rather problematic, considering the few halts they have encountered here and there. Despite that, they went on to win and have secured an important piece to their campaign.
Sunderland were undoubtedly the underdogs going into the Capital One Cup Final, but their first half performance was truly a standout, that could fuel them to Premier League survival.
It would have been major for the club, but many can see their promising performance in Wembley as a stepping stone - they may have fell short, but they will be motivated to keep battling in the top flight.
This tournament, this season round, felt all the more special. With all due respect to last year's finalists, Swansea City and Bradford, in what turned out to be a rout at Wembley, made the tournament of much less importance, but with Man City in the final and big underdogs who put on a great performance, the League Cup has been catapulted back into relevance again.
- Sports for the Fans, by the Fans.
Connect With Us!