Liverpool drew with West Brom at the Hawthorns on Sunday afternoon, with Daniel Sturridge's goal cancelled out by Anichebe's second half equalizer. Here are some lessons learned from the game.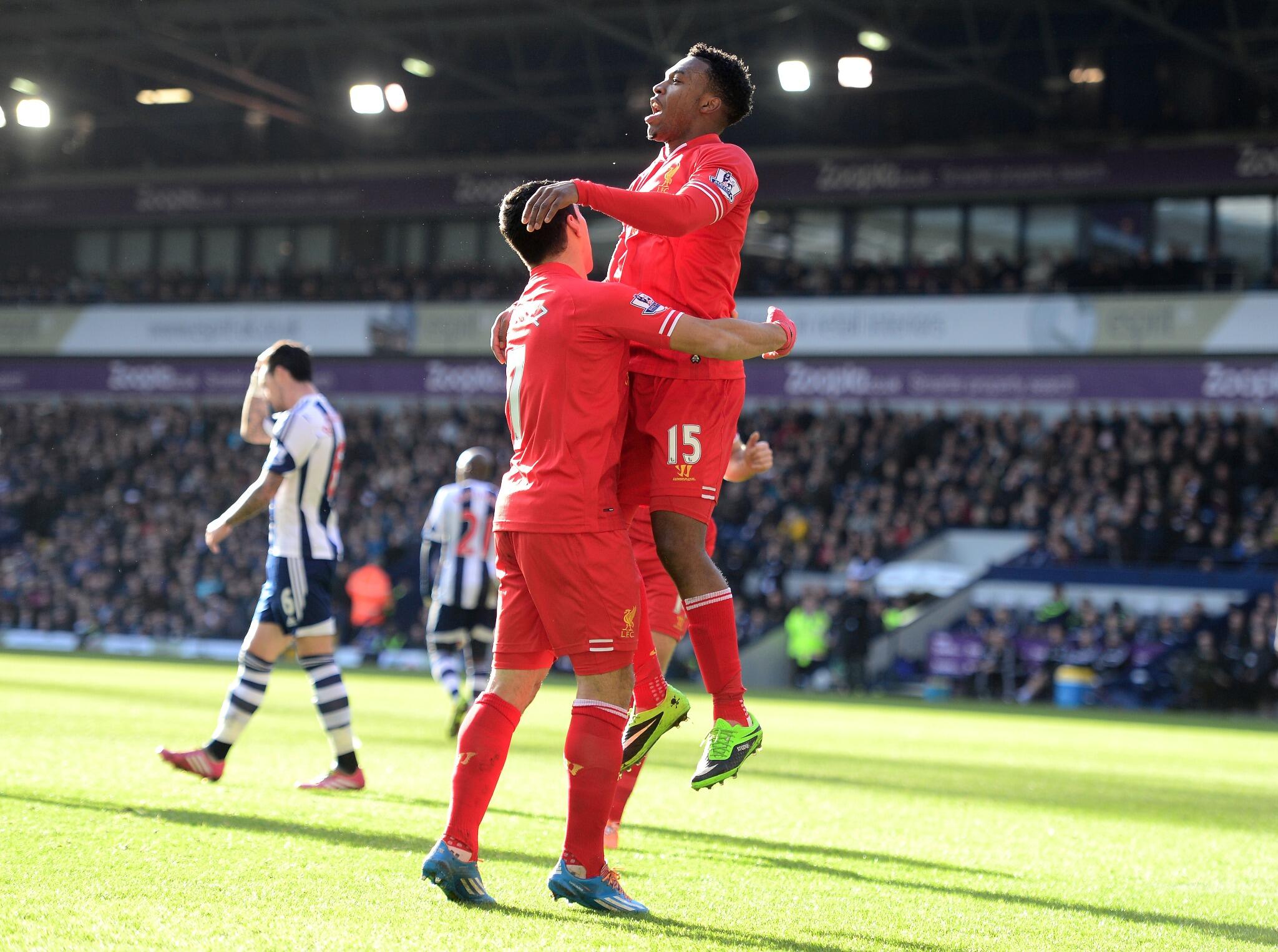 After a slow start for the visitors at the Hawthorns, Daniel Sturridge scored in the first half from Luis Suarez's ball across the box, allowing for an easy tap in.
West Brom were doing well to close down Liverpool early on, but their problems would be shown in true colors when they were unable to contain them for the remainder of the first half. Luckily for The Baggies, Liverpool's only had one shot on target in the first 45.
In the second half, Kolo Toure's shocking error put Victor Anichebe through on goal to beat Mignolet, resulting in the first draw between the two clubs since 1984.
Daniel Sturridge and Luis Suarez is the best Premier League striking partnership today
Yet again, Luis Suarez and Daniel Sturridge worked together to score for Liverpool. Although they didn't get the win, their goal just provided more encouragement of their potential.
Even though Luis Suarez didn't have the best of games at the Hawthorns, Daniel Sturridge was a perfect foil to bypass the problem, and in recent times this is vice versa too, making them a perfect fit.
With Luis Suarez new contract signed, and Daniel Sturridge on incredible goalscoring form, this lethal partnership is the one to carry Liverpool into European competition.
There's just one small problem of keeping both men match fit. Luis Suarez is the recipient of many heavy challenges during the game, and Daniel Sturridge's injury could spark real trouble too.
Steven Gerrard is no longer relied on as much
With Liverpool's midfielders now sharing some of the duties for the club, Steven Gerrard is not as relied on as on previous occasions.
Of course, he is still influential as part of the squad, but what was the telling point here with Claudio Yacob attempting to containing him. This was underlined as a key tactic going into the game, yet even with Gerrard "contained", we still had plenty of service with other midfielders such as Henderson and Coutinho stepping up.
Steven Gerrard isn't relied on as much as previously, but today he also showed that he was the opposite of a liability for Liverpool. While he worked in the middle of the park winning challenges, Coutinho and Henderson, while at times Suarez, also provided service.
Eventually, he did get booked for a few fouls collectively, but Gerrard's workhorse mentality is rubbing off on the younger players in the team.
Kolo Toure and Aly Cissokho are liabilities
Its always harsh to call a player a 'liability', but it seems quite true for this instance.
Aly Cissokho had a better game than he did at the Merseyside Derby, but he is still not up to scratch with his loss in possession being far too much for his side.
Meanwhile, Kolo Toure's defensive blunder lead to the equalizer. Passing it across unwisely, it fell to Anichebe for the goal. On many occasions with Kolo Toure playing, Liverpool have lost.
It seems that Liverpool's defensive injuries are a problem that can only be solved by the improvement of their liabilities.
Liverpool fail to capitalize on the opportunity
Had they won, Liverpool would have went four points clear in fourth place.
With results in their weekend going in their favor, it was looking like they were on course for the win, but this would soon change.
They do have a two-point cushion now in fourth place, but that's not enough. With Arsenal their next opponents, they have really got to keep up the pace.
In addition, failure to strengthen the squad in the January transfer window could be deadly for their Champions League football hopes.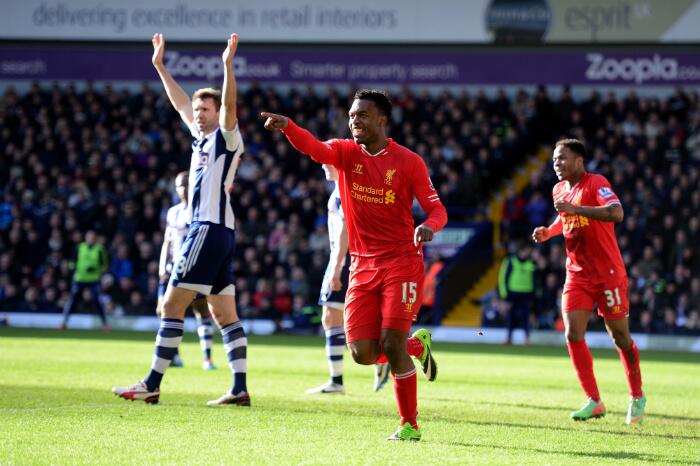 IMAGE COURTESY: PremierLeague.com
Liverpool only draw back a point for their efforts at West Brom, with one single mistake proving costly. With Arsenal their next opponents at Anfield, they have their work cut out to keep on fourth place.
- Sports for the Fans, by the Fans.
Connect With Us!