NEWCASTLE UNITED 2 - 0 CHELSEA
Gouffran 68', Remy 89'


KICK-OFF: Saturday 2 November 2013 at 12:45pm (GMT)
(GAMEWEEK 10) at St James' Park, Newcastle.
NEWCASTLE - Newcastle United halted Chelsea's six game winning run after two second half goals from Gouffran and Remy.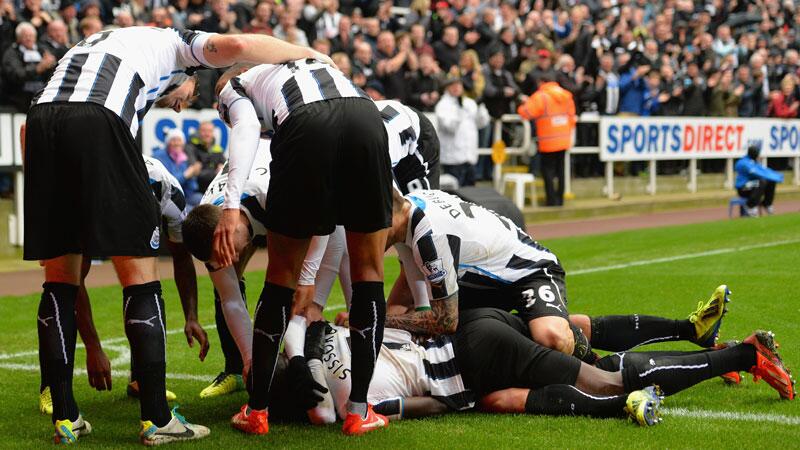 It was a very contrasting two halves, from a very slow and action-deprived first forty-five minutes until the drama was cranked up in the second.
Gouffran headed Newcastle into the lead, then five minutes before full time, Loic Remy sealed the win.
From complete silence in the Stadium for Remembrance weekend to an uproar as St James' Park began rocking once again for the game, Chelsea got the ball rolling and passed around to get a feel of the game.
The visitors had the first significant chance of the game as Hazard was fouled on the edge of the box. Much to the relief of Newcastle however, as it David Luiz's free kick went over leaving Krul unfazed.
Chieck Tiote had an early let-off in terms of sanctions, as his rash challenge on Mata did not end up in the referee's book - supposedly fortunate for him.
It was a relatively quiet opening ten minutes of the game, with Chelsea having more possession but lacking the cutting edge effectiveness to strike on goal.
Things lightened up drastically when Chelsea hit the woodwork twice with Terry's header, and Ivanovic's shot but Krul's goal was yet to be intruded.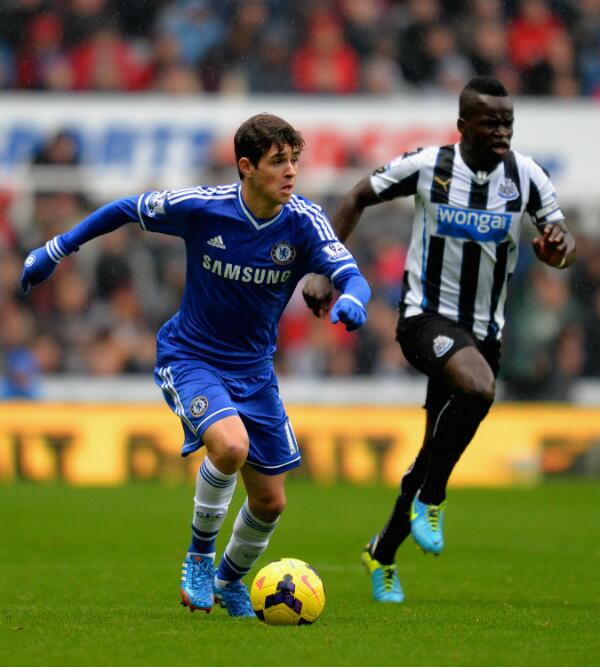 It became a very lively contest as things progressed. Newcastle and Chelsea traded chances.
After half-an-hour of play, Newcastle and Chelsea were still goalless. A few chances here and there, but a relatively slow pace at that point in the game.
The half-time whistle blew with the same predicament as it began. Goalless. Newcastle made it a frustrating outing for Chelsea managing to restrict them and keep them at bay for the first forty-five minutes.
An hour into the game and things were louder and quicker. Would anyone be able to steal the winner in the final half-hour of the match?
Sixty-eight minutes in, Gouffran would break the deadlock.
A wonderful delivery from Yohan Cabaye set up for Gouffran to head at goal, and Newcastle took a deserved lead against Chelsea.
GIF: Gouffran scores for Newcastle
In the last five minutes, Chelsea continued to press for the equalizer, but a patient and well calculated attack from Newcastle would secure the points.
Loic Remy hit the ball first time into the net after the ball was squared across the box, surely solidifying Newcastle's win.
GIF: Remy scores Newcastle's second
And the final whistle blew with Newcastle winning against Chelsea. Their win maintains the fact that Jose Mourinho is yet to win at St James Park. A stunning win at St James Park and a huge uplifting win for the Magpies.
Newcastle triumph to the dismay of Chelsea at St James Park. They can be declared as the Stars in Stripes with an emphatic win.