BARCELONA - Neymar scored on his first El Clasico debut along with a sensational goal from Alexis to give Barcelona the win in the first El Clasico of the season.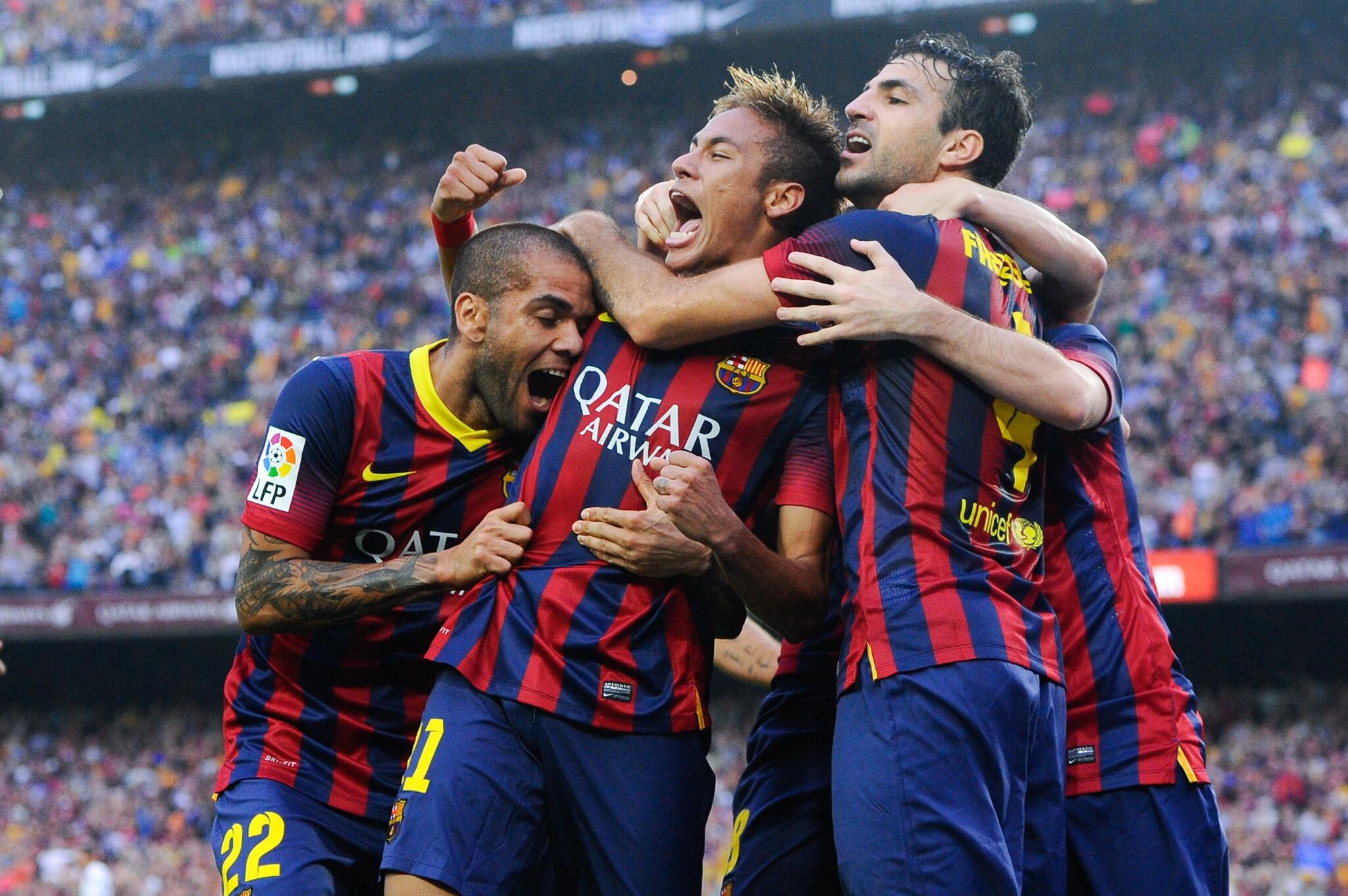 Neymar celebrates the goal with his team mates (Getty Images)
SEE ALSO: Full Coverage for Premier League Gameweek 9
With both teams looking to exploit space early on, it developed into an open game of where Barcelona controlled a majority of the passing.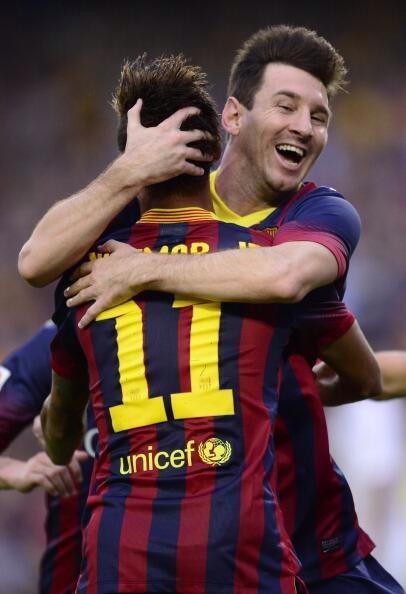 Just thirteen minutes in, Neymar's would be fouled for the first time in El Clasico, as Sergio Ramos barged down the Brazillian.
Neymar had a chance in the sixteenth minute but it only fell to Diego Lopez easily.
However his next attempt four minutes later would open the scoring and set the Camp Nou in celebration for the Brazillian's first Clasico goal. Iniesta made a central run where he then passed it to Neymar who slotted it to the far post.
Right before half time, Real Madrid would have their first decent chance as Ronaldo crossed it into Khedira but it was saved.
While Neymar had his dream start to the game, it was a much different story for Gareth Bale who had a poor first half and received a yellow card.
Real Madrid had no answer in the first half for Barcelona as the home side looked strong and in control of possession.
Neymar was the difference in the first half (Getty Images)
And with play resuming in the second half, it remained a physical game with the fouls coming in thick and fast. Real Madrid had a positive, early spell in possession.
An hour into the game and things looked more even. Quite evenly poised on the pitch as Madrid opened up more space.
Gareth Bale capped off one of the most negative El Clasico debuts ever when he was substituted for Karim Benzema. Bale was not looking fit and unlikely to complete the game anyway.
It was most probably a let-off for Barcelona as Ronaldo went down after Maschaerano made contact. However, no penalty was given.
On an even closer note, substitute Karim Benzema's shot hit the woodwork. Just a few minutes in and he made a bigger impact than Gareth Bale.
Barcelona were having to work at their hardest on Madrid's most threatening spell of the game, but they would be caught in transition with Neymar playing it through to Alexis.
Alexis kept composed and chipped it over the keeper. Sensational finish to double Barcelona's lead.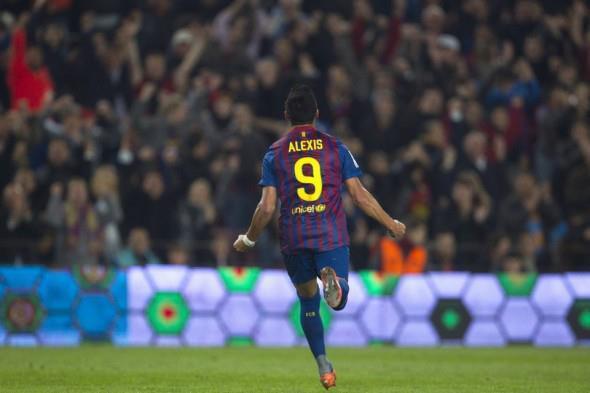 Alexis Sanchez celebrates following his emphatic finish.
Neymar finished off his Clasico debut as a recipient of a standing ovation when he was substituted for Pedro. While Barcelona were still going for another goal, it was clear that they felt the game was secured.
Jese Rodriguez pulled one back when his shot was slotted right through Valdes. Real Madrid cut down the deficit to one, but right on the 90th minute making the chances of another very slim.
Barcelona are the winners of the first El Clasico of the season. Two very different stories, Barcelona flourish while Real Madrid have a torrid time at the Camp Nou.
- Sports for the Fans, by the Fans.
Connect With Us!