SOUTHAMPTON - A fantastic home display from Southampton edged them further into the table as Lambert and Rodriguez scored to put them 3rd.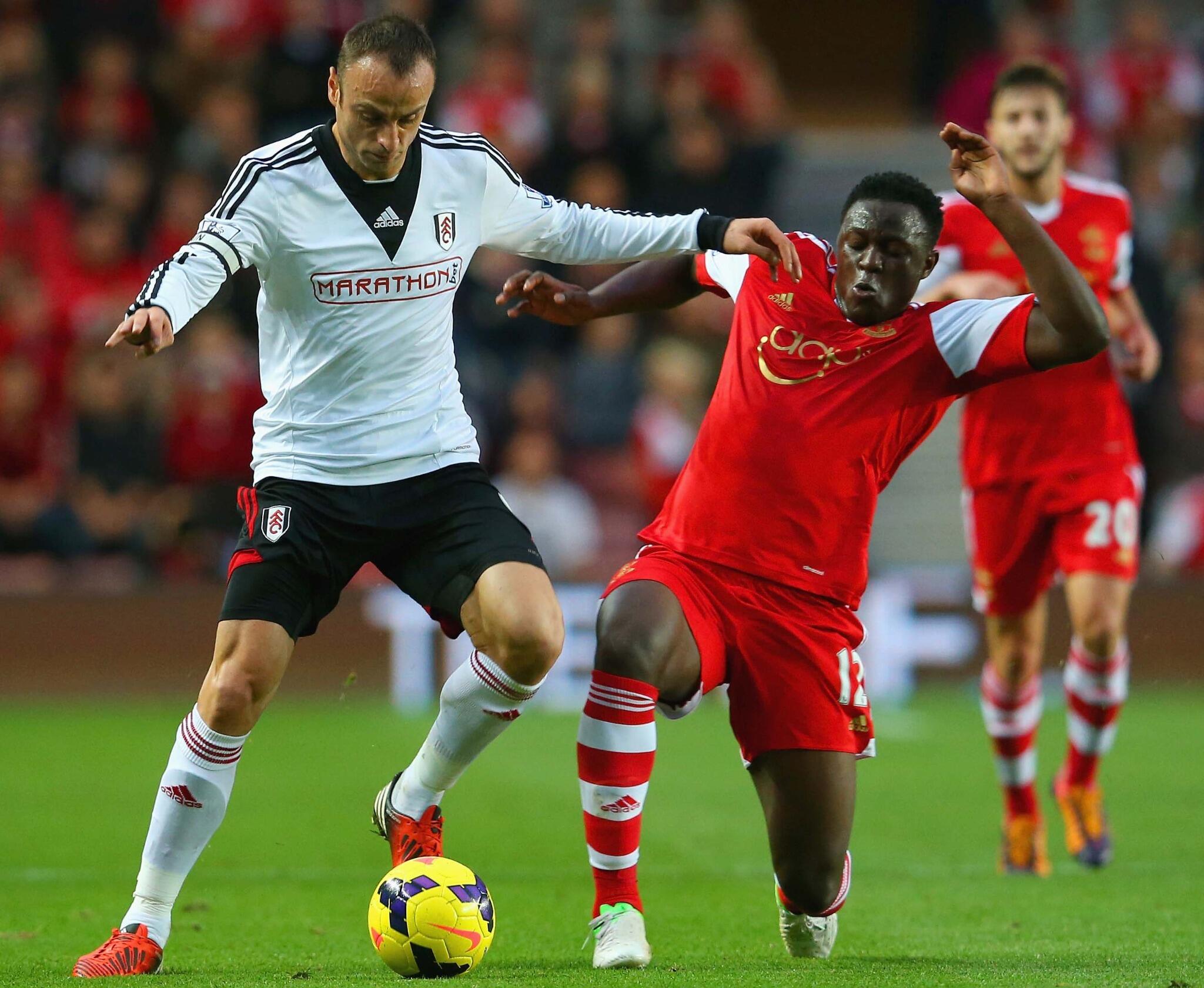 Wanayama and Berbatov battle for possession.
(Image Courtesy: PremierLeague.com)
SEE ALSO: Crystal Palace vs. Arsenal Match Report & Breakdown
Both teams were optimistic going into the game following the Saints' draw with Manchester United and Fulham's dominating display over Crystal Palace on Monday night.
Adam Lallana had an early chance to get in front but his shot was cleared from the line.
In spite of the early chance, it seemed that it was the closest that the Saints would be getting for the time being. Later on, Vitor Wanayama almost scored his first goal from the home side as things opened up.
Rickie Lambert put his team in front in the 20th minute when he headed the ball in an unmarked position from the far post following a corner.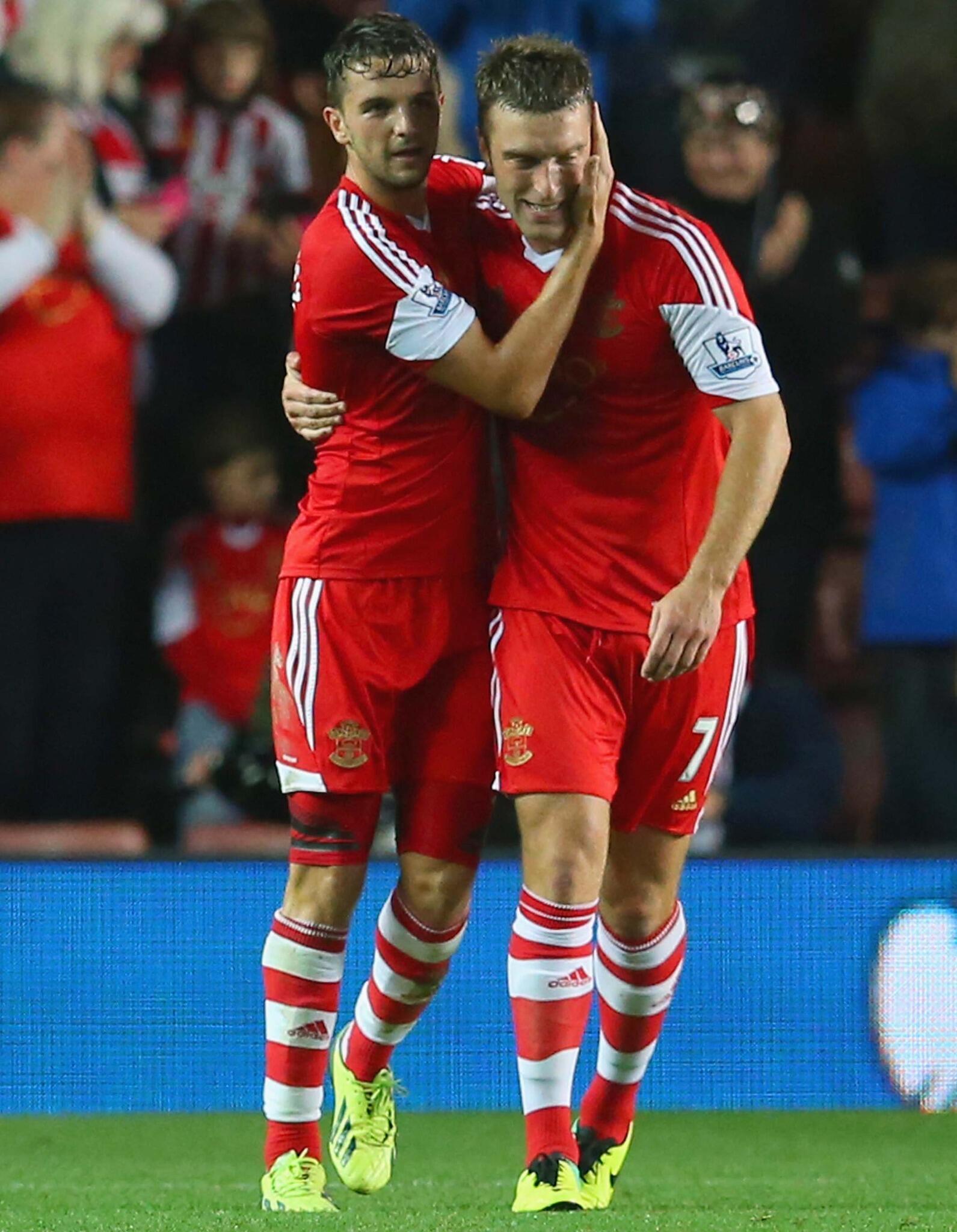 Southampton came very close to doubling the lead and taking a full threshold of the game when Jay Rodriguez was denied. Just one save in a very busy night for Fulham's keeper.
Fulham lustered up an attempt to get one back, but they lost the ball back to the Saints who broke them down.
The Cottagers can only thank the post that they were trailing by one goal in the half-hour mark. Rickie Lambert's shot rattled the woodwork.
Lambert continued to have numerous chances, as Southampton's second goal was becoming imminent.
And just then... Jay Rodriguez gave his side a 2 - 0 lead with five minutes of the half remaining. Rodriguez headed short-range of a cross to double the lead.
A hard-working performance from the Saints gave them a deserved lead going into the half time break.
In the second half there was more of the same. Fulham were looking very poor while Southampton passed the ball around fluently and accurately as their fans admired the work.
Rickie Lambert continued to pose a threat whenever there was a slight chance of a goal. A fantastic performance by him and his teammates.
Dimitar Berbatov almost recorded Fulham's first chance but to no avail once again.
The full-time whistle blew to mark what we all knew. Southampton picked up the three points in a dominant performance.
Southampton go to the highest table position since October 1989. Fulham simply had no response for their onslaught at the St Marys Stadium.
- Sports for the Fans, by the Fans.
Connect With Us!