Floyd Mayweather lived up to The Moment in order to overcome an incredible performance by Marcos Maidana as he was raised the victor by unanimous decision.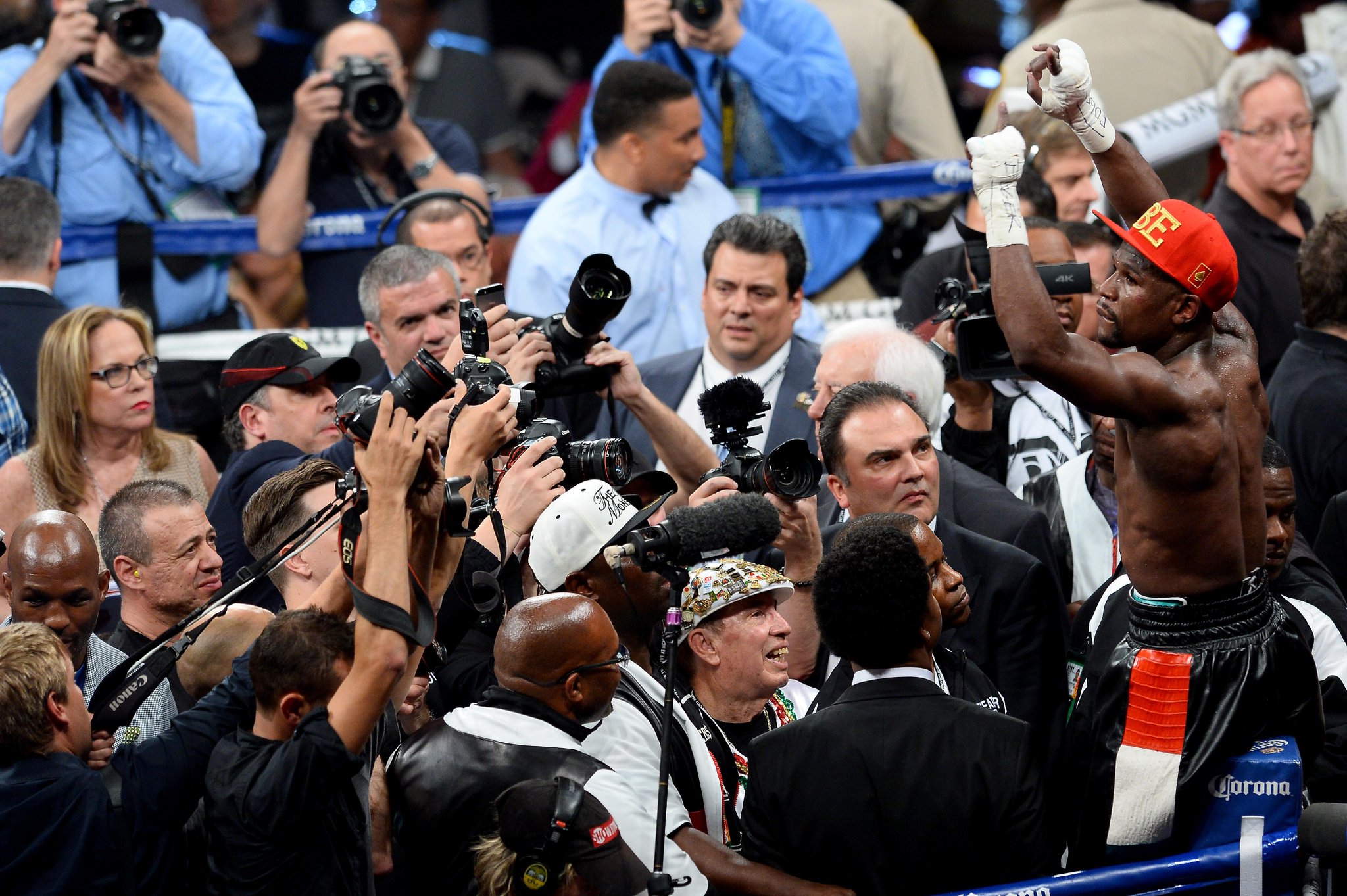 Mayweather extends his record to 46-0

GETTY IMAGES
Floyd Mayweather expanded his career record to 46-0 after the win in the MGM Grand Garden Arena in Las Vegas, prevailing from the WBC/WBA Welterweight unification meeting with Argentine Marcos Maidana.
A thrilling twelve-round battle between the two would follow an intriguing undercard which saw Adrien Broner and Amir Khan obtained the victories.
But the most discussed moments of the night buzzed from the main eve
nt. Not many expected Maidana to put up the fight that he did.
Fighting throughout the whole duration, the Argentine - coming off a stunning win over Adrien Broner months prior - made his impact in the first few rounds, making Mayweather see his own blood for the first time in a while also.
Though Mayweather later denied the cut and acknowledged it in part of an accidental headbutt, it could not be denied that Maidana gave Floyd Mayweather one hell of a fight.
In the first round, Mayweather found himself up against the ropes and the recipient of a barrage from Maidana. However, being one of boxing's greatest, he knew how to persevere and get through, while the impact and fatigue took its effect in the latter stages of the fight.
There was some scoring that left many scratching their heads - one judge ruled a draw, 114-114, though the others were more in favour. Judging in Las Vegas has developed into quite a peculiar and mysterious case.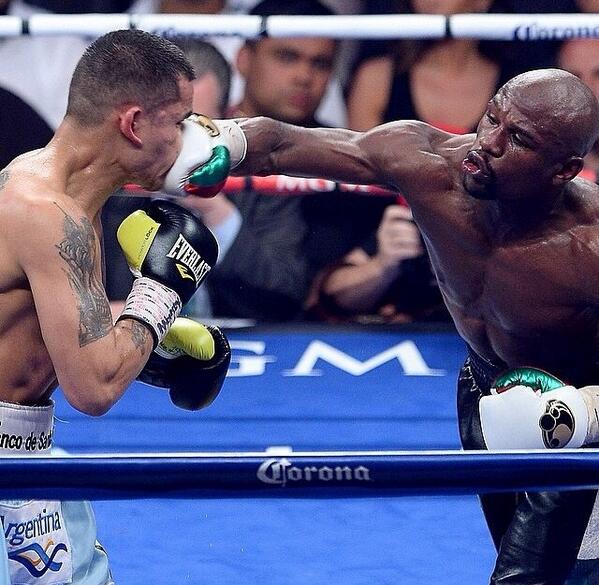 Floyd Mayweather really took control in the latter half of the fight, where he hurt Maidana with varying body shots and counter-punches left him wary.
Marcos Maidana and his affiliates believed that they had won the fight, though it was easy to get caught up in the reaction, as Maidana was throwing punches but not necessarily landing and, despite this, there were football chants as the Argentine's fans rallied in support.
Amir Khan made his debut at Welterweight with a convincing win over Luis Collazo. After he was turned down in a potential fight with Mayweather, the Brit decided to take up on the undercard and did so with an astonishing performance. Facing a formidable opponent, Khan displayed some of his best boxing yet, dispatching him over 12 rounds and having him seriously troubled in the late stages with a vicious onslaught of combinations.
Adrien Broner's win in the fight prior was not as welcomed from the fans in Vegas. The decision win seemed a lot closer than what was deemed on the scorecards. He also added a controversial rant at the end of the fight, but we'll spare you the details.
After Mayweather's exciting battle with Maidana, there was also talk of a rematch. While "Money" Mayweather was reluctant to definitively express that this wasn't his last fight, he anchored it upon the fans' desire to see a rematch.
Quickfire fight recap
- Maidana starts with early onslaught
- Mayweather defends well, though concedes rounds
- Mayweather coasts on in latter half to secure victory
- Rematch talk post fight
Unexpected yet aggressor
There's no doubting that Maidana put up one of the biggest tests up against Mayweather. ThKe Argentine, though, ended up being the aggressor for the majority of the fight. His problem was the shot accuracy - not many converted as he nor the fans expected, and some of the judges obviously recognized that.
Peculiar
The judge scoring was exactly that. One scored a 114-114 draw. Take it from me (or pretty much any other boxing fan) it wasn't a draw.
"King Khan" searches for the real throne in boxing
Amir Khan put up a spirited performance up against Luis Collazo. This has put him back on the map and has made his horizons more prosperous moving into Welterweight. Can he look further to, possibly even, Mayweather?
What's next?
There's not really much of a clear path for either fighter after this bout. But considering they had a great fight - a rematch will be welcomed with open arms.
Connect With Us!